What's almost as amazing as Thanksgiving? National Cake Day two days later on the 26th! While cake is generally considered to be synonymous with "indulgence" and "diet-wrecker," it doesn't have to be that way. There are some comparatively healthy cake recipes to try out this Cake Day. A few of them can be found here and are explained below.
Carrot Cake
Usually, carrot cake isn't actually as healthy as most people might initially believe. This version cuts out the weaknesses of regular carrot cake (i.e. high fat content) by dropping the butter from the icing, reducing the oil used, and adding in nonfat buttermilk and crushed pineapple to keep it moist. The recipe also calls for whole wheat pastry flour along with flaked coconut, toasted walnuts, and coconut chips for some added nutritional value.
Flourless Honey-Almond Cake
Sweetened with honey instead of sugar, made from finely ground almonds, and held together with egg whites, this cake is a gluten-free option for a delicious dessert. Toasted sliced almonds and a light drizzle of honey top it all off for those times when you crave something sweet and nutty. The recipe itself doesn't call for very complicated ingredients, but be sure not to over-whip the eggs and to use them when they are room temperature. Otherwise, the recipe won't work.
Blueberry-Lemon Ricotta Pound Cake
Fresh blueberries, lemon, and part-skim ricotta cheese combine for a delightfully sweet and tartflavorin this recipe. It also uses whole wheat flour, adding extra fiber and making this fluffy pound cake altogether healthier. Perhaps the best part of it is you only need to use one bowl for the entire recipe. Just be prepared for a longish baking time (as is the case with pound cakes).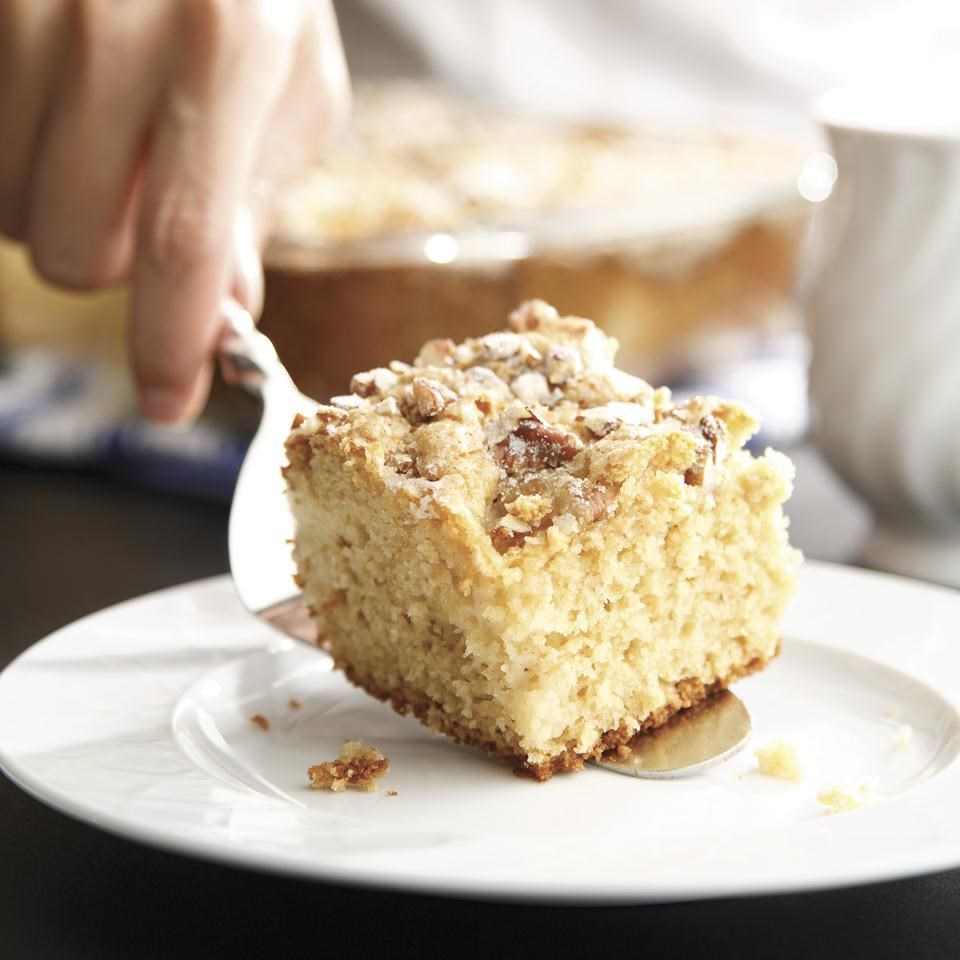 Pineapple Coffee Cake
Pineapple and nonfat plain yogurt moisten this delicious treat, meaning you won't have all the fat that comes from sour cream. The tang of the pineapple adds extra flavor, as do the chopped pecans sprinkled on top, which incidentally add some extra protein to your breakfast.This recipe is also comparatively quick since you can whip it together in under 15 minutes before throwing it in the oven. Other fruits can be used instead of pineapple if you want to change things up a bit.
If you want to enjoy cake, you don't have to worry about it ruining your diet. Healthy ingredients from health food suppliers like Nashua Nutrition make for a healthy dessert, so feel free to treat yourself to one of these delicious cakes on November 26th!